Dr. Edward Papa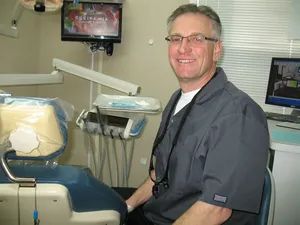 Dr. Edward Papa is a general dentist with specialized training in cosmetic, restorative and implant dentistry.
Dr. Papa is a graduate from New York University College of Dentistry as a Doctor of Dental Surgery. He received his Bachelor of Science degree in Biology from S.U.N.Y. Binghamton, followed by a Masters Degree in pharmacology at St. John's University. Dr. Papa was a teaching fellow at this university. His general practice dental residency program was completed at Catholic Medical Center, where he remained teaching for an additional 10 years.
Dr. Papa has earned over 600 hours of post graduate education. He participates in many organizations and study groups. He is a memeber of the American Dental Association, New York State Dental Association and Nassau County Dental Society.
He has been practicing dentistry in Massapequa for over 20 years. Our office has a team of outstanding hygienist, dental assistants and administrative staff.. This team would be happy to accomodate all your questions and do our best to meet all your needs.