We'll Provide You With That Winning Smile!
Friendly Staff. Beautiful Smiles. Welcoming Environment.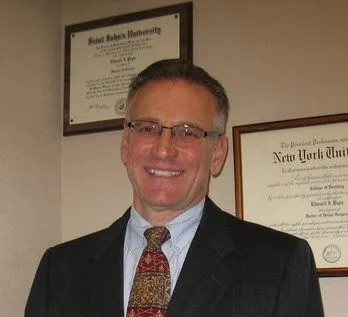 Dr Edward Papa has been a Massapequa Dentist for over twenty years.We would like to extend to you a very warm welcome to our Masapequa, NY dental practice. We are committed to doing everything possible to provide you with high quality, state of the art dental care and to make your visit here with us as pleasant and comfortable as possible. Our Massapequa Dental Office includes a wide range of dental procedures, including comprehensive dentistry, implant restorations, crown, bridges as well as other cosmetic and restorative procedures.
Before any extensive treatment is started, Dr. Edward J. Papa and his team will sit down with you and advise you of your options so that you can choose the best course of treatment for your needs. We will take the time to give you the personal attention you deserve. We respect our patients, and our goal is to provide you with the highest quality care.
If you have any questions, please feel free to call us. If you call and make an appointment for a visit, please download the forms on this website so you can complete them in the privacy of your own home and bring it with you on your first appointment along with any insurance cards or information you may have.